Chasm Graphics Image Gallery

Click on the thumbnail image to get the full stereo image. You may then "free-view" the stereo image (running your browser full-screen at at least 1024 x 768 display resolution is recommended), using a cross-eyed viewing method. Or, you may savethe stereo image to your hard disk after it appears, and then use thefree Sudden Depth Stereo Viewer & Demo applicationto view the stereo image using your choice of stereo viewing hardware formats.

Use your browser's "back" key to return to this page after viewing or downloadingstereo images.

Stereo images are mostly about 100K bytes each (typically up to a minute download time). They are saved as .JPG files, with stereo JPS formattinginformation encoded in the file. These images use the default JPSSide-by-Side cross-eyed stereo formatting, with left-eye info on the rightand right-eye info on the left. All photographic images are copyright (c) 1996by Chasm Graphics, and may not be republished or reposted without writtenpermission.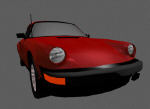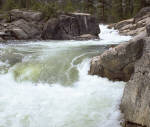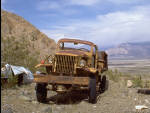 All of the above stereo images were aligned, cropped, fine-tuned, and formatted using Sudden Depth 2.
Home |Download |Info |Order |Images |Links